Quality.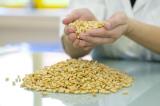 Quality control of
raw materials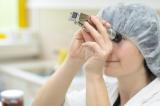 Monitoring the sugar content during production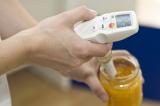 Controlling the end product's pH value
Since 1973, we have been producing jams, jellies, cheese specialities and sauces according to old house recipes. The quality of our products has alway been a top priority for us.

Our sourcing is based on close long-term relationships with our suppliers. This ensures the unconditional compliance with our demand for the highest quality.

We refrain from using any preservatives, colorants or flavour enhancers in our production processes. Small batches and short, gentle cooking guarantees for the special intense taste of our jams and jellies. Our sauces are merely mixed; we don't heat these products, allowing us to best capture the volatile aromas of the fine spices and herbs we use.

Our company is certified by the IFS (International Food Standard, Version 6, higher level) to meet the high standards of the food industry and quality retailers. The conformity and food safety of our products is controlled through a rigorous quality management system.